Our Firm
Who We Are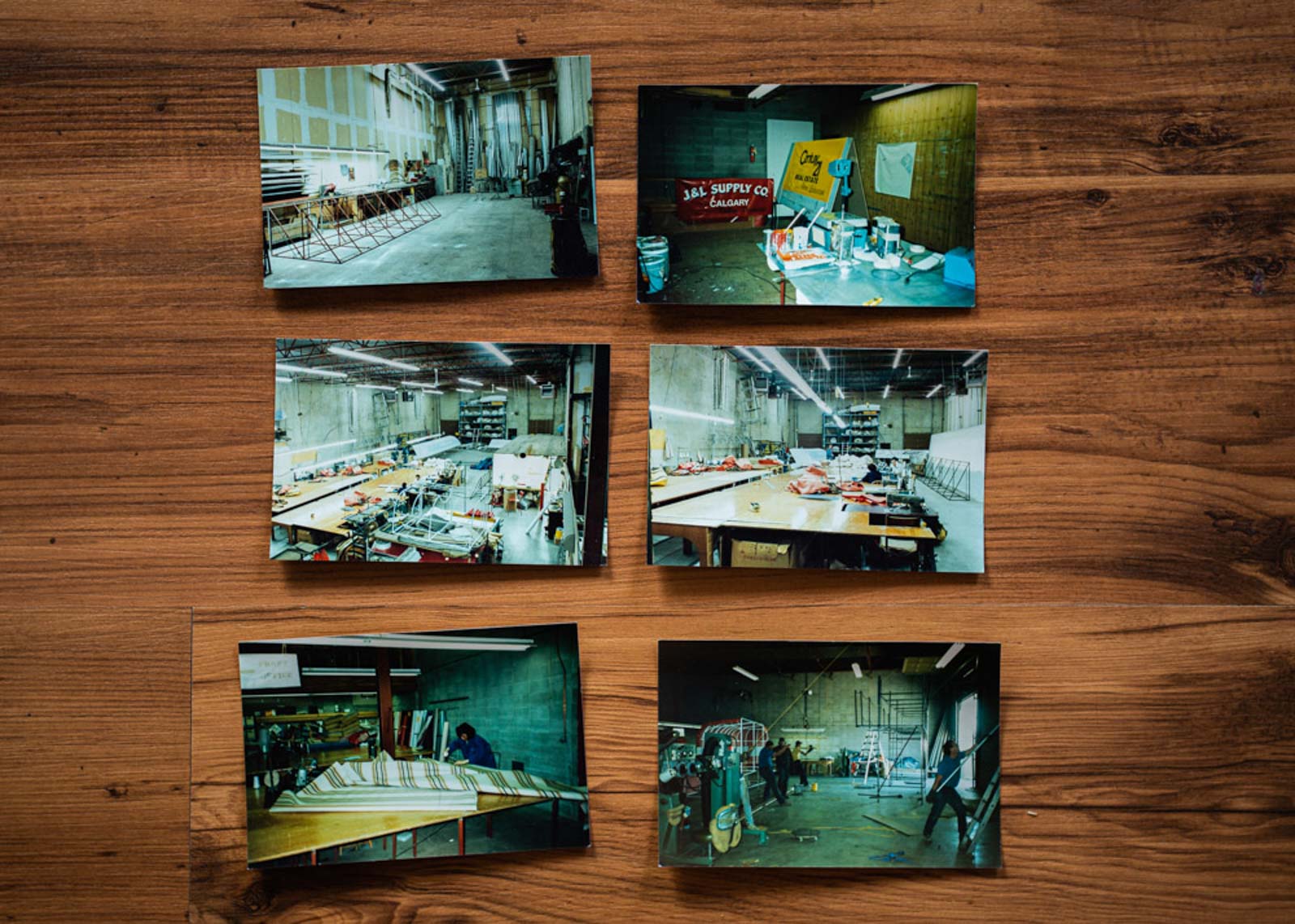 Our company has a long history in Calgary; Calgary Tent & Awning Ltd. was first formed in 1928 in a livery stable on 17th Avenue S.W. between Fourth and Fifth Street. The principals at that time were brothers, Tommy and Charlie Dowling and the only other employees were their wives. As the company grew, Fred Strong, a sail-maker from Britain was hired. In 1955 Fred Strong and Norm Birch bought the company from the Dowlings.
Bill Phythian joined Calgary Tent & Awning Ltd. In 1957. He and Les Thorne bought the company from Norm Birch in 1968. Les Thorne retired in 1986 and Bill Phythian retired in 1999. The company was sold to Jeff Phythian and Marty Way. In 2002 Marty became the sole owner of the company until 2013. Calgary Tent & Awning Ltd. Is currently co-owned by Kerry Egan and Mike Steele.
We specialize in designing, manufacturing and installing custom textile products for commercial and residential applications. Awnings for homes and businesses. Specialty coverings for vehicles, boats and many other objects and structures. Tents of virtually any size and description and almost anything our customers can imagine. With thousands of installations under our belt, Calgary Tent & Awning Ltd. is truly "part of the landscape".
At Calgary Tent & Awning, our passion is serving the needs of our customers. Founded in Calgary in 1928, we have the proud, 90-year-long track record to prove it. We are a family-owned company. We proudly serve customers across Canada and also export our products around the globe. Calgary, Alberta is home to our modern production facility, where we use a combination of high-tech computer-driven design and expert traditional artistry to manufacture a wide variety of beautiful, high-quality and durable products from numerous materials.
Calgary Tent & Awning is ISO9001-2008 certified. This is an internationally-recognized standard for quality management systems that is focused on procedures and consistency in manufacturing. The underlying principle of ISO9001-2008 contends that sound business processes that are properly monitored and measured result in high-quality end-products and services. Certified companies are audited annually.
Our Customer Promise
We provide friendly, professional and always attentive customer service from qualified staff, which design, manufacture and install high-quality textile products. We follow up the sales to ensure that customers get the maximum benefit from our products.With nine decades of experience it has shown us that processes and technology must change because customer expectations invariably change. But our service concept is timeless: meeting the needs of our customers and exceeding their expectations is fundamental to our way of doing business, and accounts for our success.
Why settle for run-of-the-mill materials and design? Instead, why not have fabric products custom-made to your specification? They fit properly, last longer, and are manufactured in Canada of high-quality materials. Above all, they fulfill your vision and needs exactly, at every level – appearance, materials, functionality and durability. Custom-made and locally-sourced is trendy again. But we have been doing it for over 90 years!